Milford
Home of the Milford Pioneer Days this close knit town specializes in friendliness. Located minutes from all the Iowa Great Lakes fun, the amusement park, shopping and restaurants. This affordable town has 3,000 residents and the estimated median house value is $112,000. Enjoy summer nights on your neighbors front porch while the kids play in the sprinkler. You will have a real sense of community when you become a part of this youthful town.
Area Insights
Pas and Toale Dentists

Milford

At Pas and Toale Dental we have designed our office to give you and your family a great dental experience that is gentle, enjoyable and timely. We have the expertise to solve any dental challenge that you may have and allow you to get back to living life to the fullest! You'll quickly notice that our dentists, hygienists and staff are dedicated to bringing you friendly service using a compassionate touch. Give us a call at (712) 338- 2449 to schedule an appointment today!

Calkins Park

Milford

Calkins Park Located behind Dyno's convenient store on the Southend of Milford, just a half block East from Hwy 71 on 225th St, then stretching North a few blocks, this park offers a 9 hole disc golf course

The Coffee Shop & Cafe

Milford

This establishment offers a variety of coffees, espressos and smoothies plus mouth-watering baked goods--not to mention the fabulous breakfast and lunch items--made to order! There are daily specials as well as homemade soups. Did I mention this all comes with an Italian flair? The staff is amazing and the atmosphere inviting. Located at the Gateway to the Iowa Great Lakes on Okoboji Ave (Hwy. 71) in Milford. Stop in, you won't be disappointed!

Buchanan Park

Milford

Buchanan Park Located a block East from Hwy 71 on 13th Street in Milford and a half block South on P Ave, this is a surprisingly nice and quiet little park that my kids enjoy frequenting. We like to take the dog and throw frisbees. In addition, the park offers a basketball court, swingset and other playground equipment, and some picnic tables.

Florence Park

Milford

Florence Park, Milford Located Directly across the street from the Okoboji High School to the East, Florence Park is a wonderful getaway for the kids. There is a lot of play ground equipment, as well as a indoor/outdoor shelter area. This is also the home of many activities during the weekend of Pioneer Days and is the common meeting ground after the parade.

Stan's Bait Shop

Milford

Stan's Bait Shop 2306 Okoboji Ave Milford, IA 51351 Stan's Bait shop is located on the Hwy on the North end of Milford. Stan's offers a great selection of products and services including fish cleaning. If you have a bucket full of fish, but either don't have the time to clean them or simply don't know how, take them to Stan's. Stan's also offers guide services and fishing tips. More Info

Cherish Center:

Milford

A local non-profit with the mission of Transforming Lives, Strengthening Families and Enhancing our Community. Offering Parenting Classes, Professional Counseling, Maternity Home for young women facing unplanned pregnancies and support for moms on infant loss. 712-338-3333 More Info

Father Daughter Dance:

Milford

An annual event hosted by the Cherish Center to promote the importance of the Father Daughter relationship. 2017 event date is Saturday February 25th from 5-10pm at the Boji Bay Funhouse and Pavilion in Milford. $35/Family. Tickets available at the door. More Info

Memorial Park Milford

Milford

Memorial Park Milford Located on the Northern side of Milford, Memorial Park offers not only playground equipment for the kids but several softball/baseball fields. The fields not only house Little league/School baseball and softball games but also a very popular Slow Pitch Softball league on Sundays during the summer months.

Boji Bay Funhouse Pavilion

Milford

Boji Bay Funhouse Pavilion 2501 Boji Bend Dr Milford, IA 51351 Boji Bay Funhouse Pavilion offers a LOT. Facilities Include: Banquet area with a giant indoor rug slide, kitchen/catering, Bar area, Conference Room, 2 Outdoor Pools, Boji Bay Legacy Park Concert area, mini golf, as well as the Clubhouse restaurant. One can rent out the pools for a concert, or the Banquet area for weddings/parties. More Info
Milford Homes For Sale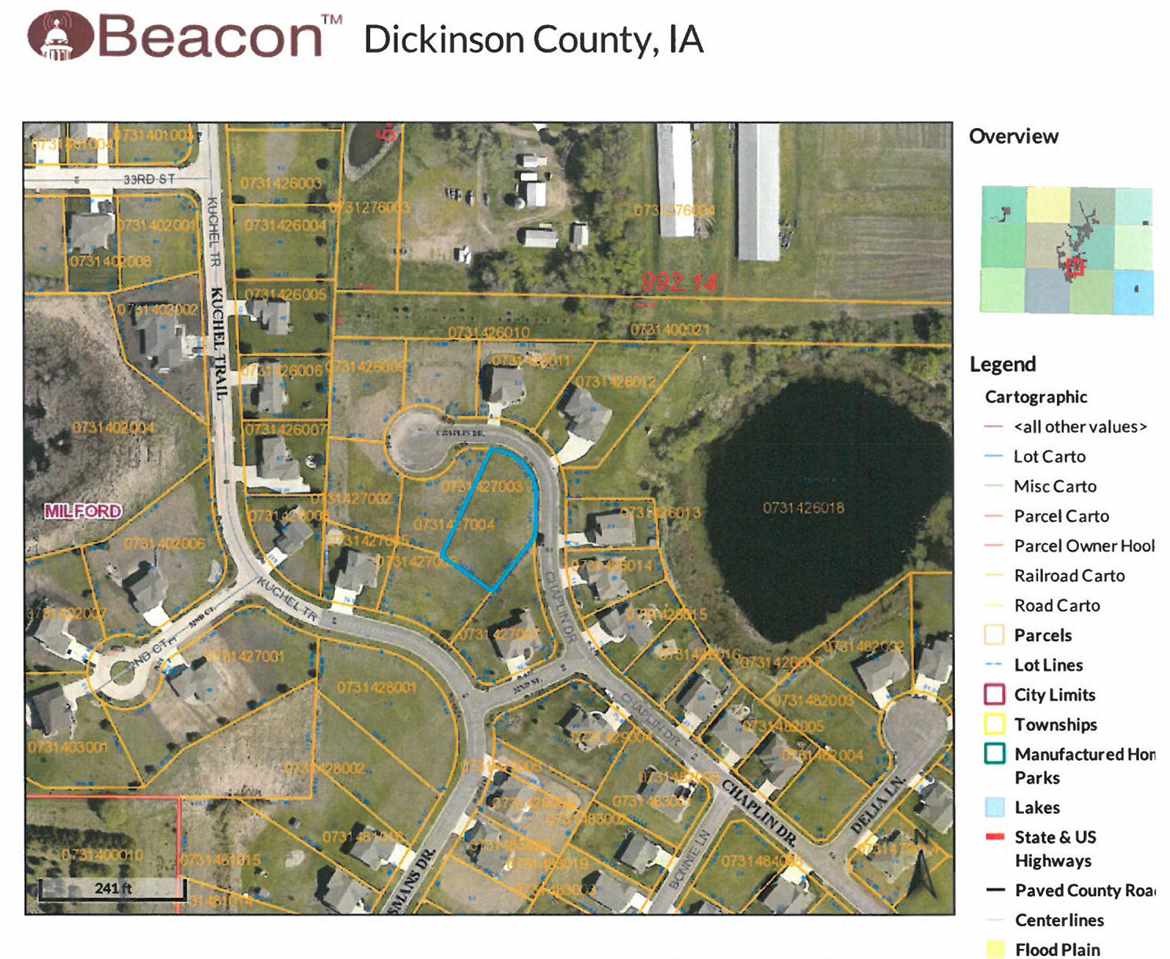 SPACIOUS LOT (100' x 183') & GOOD LOCATION for variety of home designs! The Ponds at Hunter Hills II offers well planned lots. This one...
181723MLS #
N/ABATHS
N/ABEDS
14300SQFT
Listed by : HOIEN REALTY, MARILYN STRICKLAND
Chaplin Drive Drive Milford, IA 51351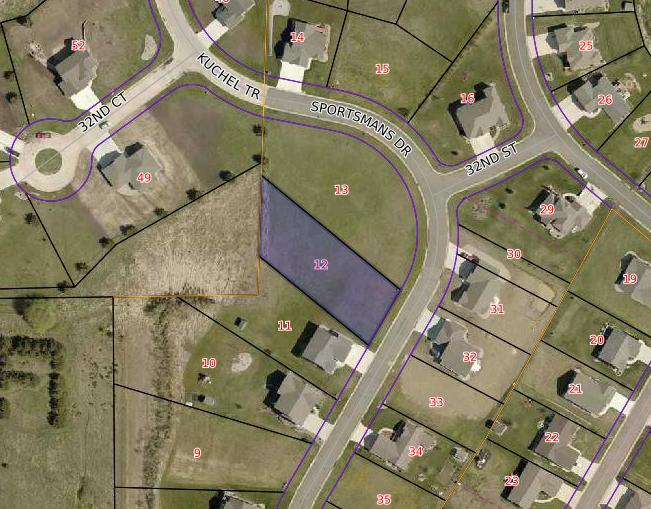 Here is your opportunity to build! Almost half an acre of land with all the conveniences of town. The backyard looks into natural land so...
191259MLS #
N/ABATHS
N/ABEDS
20374SQFT
Listed by : INTEGRITY REAL ESTATE- ARNOLDS PARK, NICK STEFFES
Sportsman Drive #12 Milford, IA 51351
Large Lot in Hunter Hills overlooking wetlands. Great building opportunity for your family!
200900MLS #
N/ABATHS
N/ABEDS
10343SQFT
Listed by : KELLER WILLIAMS OKOBOJI, PEGGY BERGH
000 Chaplin Drive #27 Milford, IA 51351
Subscribe To Our Newsletter